MailMaster® Hudson Mailbox with Planter™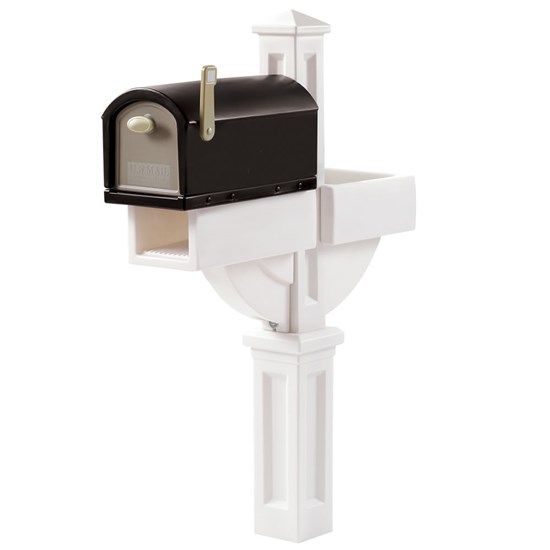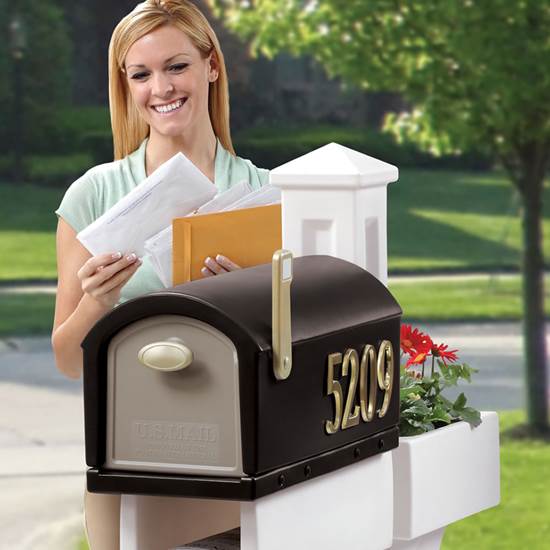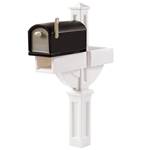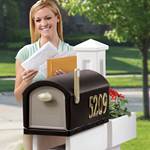 MailMaster® Hudson Mailbox with Planter™
In stock
$102.99
+$12.99 shipping (via FedEx)
Add a touch of style to your front lawn with the Step2 MailMaster® Hudson Mailbox with Planter.
IS THIS A GIFT? DON'T SPOIL THE SURPRISE!
This item ships with an image of the product on its outer packaging.
Rated 5 out of 5
by
Lesa
from
Great box at a great price!
This box was half the price we could find locally for a planter mailbox and is excellent quality. While fairly self explanatory to install, there are no written directions, only diagrams, and ours were so poorly printed that many of the diagrams were just too light to see. Others took some staring at and comparing to product, but overall it was easy enough to install that we probably could have done it without the directions. Definitely take the time to understand the screw covers before screwing in the smaller, visible screws. We had to do that part twice...only an extra 5 minutes. We would buy this again in a heartbeat, even without directions.
Date published: 2013-03-25
Rated 3 out of 5
by
Amy Beach Volley
from
Looks Nice, But...
This mailbox is attractive and could be great but...The molded plastic pieces for the post didn't fit together well and required the use of shims, hammering and elbow grease to shove together. The plastic inside the mailbox is also warped on mine. The metal piece on door latch doesn't stay affixed to the door, even if you "tap it with a rubber mallet." I waited on the customer service line for 20 min to get that lovely advice. Finally, the picture shows attractive raised numbering but, good luck find that numbering with adhesive backing that will actually stick to the plastic mailbox. House numbers are usually affixed with nails or screws and the plastic walls of this mailbox are thick. I tried some adhesive mylar numbers but the corners are already turning up.
Date published: 2015-08-20
Rated 4 out of 5
by
Anonymous
from
Sturdy Mailbox with great feature
Sturdy is important when it comes to our poor mailboxes. We live on a very busy street and our mailbox is right off of the main road. It is such a crazy road that my husband prefers it if only he checks the mail. Our mailboxes have been hit on several different occasions which has prompted several of our neighbors to start using steel rods as the posts. Not only is the Hudson Mailbox sturdy, but it also has a built in plater on the back! What a fun touch especially if you live in a neighborhood where your mailbox is directly in your yard. We do not currently have any plants in it because of the weather. I plan on putting something in there this weekend and making it colorful!Thank you to Step2 for letting me test drive this item as part of the Step2 Test Drive Blogger program.
Date published: 2013-04-01
Rated 4 out of 5
by
JMDMLD
from
This is a very nice mailbox for summer
This is a very nice mailbox for summer use. Very attractive design. There is no way this will survive the winter. The snow plows pushing the weight of heavy snow will destroy this mailbox in a heartbeat. The ABS plastic will rip away the mailbox as well as the planter portion. It may survive on a street where the plows will not go over 20 mph pushing snow. On roads that exceed 40 plus. No way... I will be removing and installing another Step2 for the winter with a rubber bungee which will be wrapped around the mailbox and base. This will help mailbox survive the snow weight. The only other complaint I have is the sides of the mailbox flex out in blistering heat. I applied stick on numbers to both sides. The bulging keeps the letters from sticking when the suns heat flexes the plastic. I guess if it annoys me enough, I will screw the numbers on. Oh well.
Date published: 2014-06-24
Rated 2 out of 5
by
NJSwede
from
Absolutely hideous!
Looks abolutely hideous! Big, bulky and plasticy. Looks like an overgrown kid's toy. I made mistake of installing it instead of sending it right back. I thought it may look nice once it was installed. Not so much. Immediately pulled it and put back our old mailbox. Now I'm stuck with a big bulky item I don't know what to do with. And it's a whole week before the garbage truck comes!
Date published: 2015-07-01
Rated 5 out of 5
by
Anonymous
from
Great mailbox!
Beautiful mailbox. Fast shipping! Thank you.
Date published: 2016-06-01
Rated 5 out of 5
by
Rudysmom
from
Beautiful mailbox
Awesome curb appeal
Date published: 2014-08-20
Rated 4 out of 5
by
Ellen TCMom
from
Great Look Easy to Install
This mailbox has some really great features including a spot for newspapers and a planter that is the perfect spot for some spring flowers. My husband put the mailbox together and it wasn't too bad of a project he did need to go out and buy a post that he sunk into the ground 2 feet but no cement was needed and that mailbox is not moving at all.I am a Step2 Test Drive Mom and was provided the mailbox for review
Date published: 2013-04-17
Someone stole the door to the mailbox. Can you sell me one?......Just the door, with handle? Thanks...
You can order replacement doors through our Customer Service Department. Please call toll free 1-800-347-8372 Monday - Friday, from 8-5 ET and we will be happy to assist you with this request.
Date published: 2018-03-27
Where do I purchase the mounting post? I want to order this mailbox with planter but have no idea where to find the mounting post. I have an old existing mailbox set-up, and I want to replace the entire thing with this one -just like it is shown in the picture.
This mailbox needs to be mounted on a standard 4" x 4" post cut to 72-inch length, which can be purchased at your local hardware store.
Date published: 2018-03-27
what are the internal dimensions of the mailbox?
The inside of this mailbox is 8.5"H x 8"W x 19.5"D.
Date published: 2018-03-27
I want this mailbox but I want it in all white. The black box with planter and post isn't attractive. Is it available with everything in white?
This mailbox is only available with a black box.
Date published: 2018-03-27
I love the look of this product, but does it come in different colors?
This mailbox is also available in black, but without the planter.
Date published: 2018-03-27
Is this mail box USPS approved?
Yes , this Mail box is not only USPS approved ,It is the best looking Mailbox/Planter in our community!!And most importantly,My wife loves it..
Date published: 2018-03-27
I bought this in White but because of the size would like to paint it using spray paint meant for plastic. Is there any special preparations necessary to do so? Thanks in advance for your help.