Play Ball Fun Climber™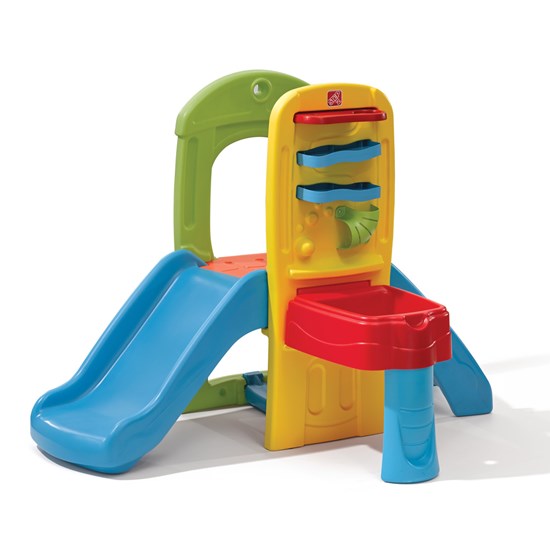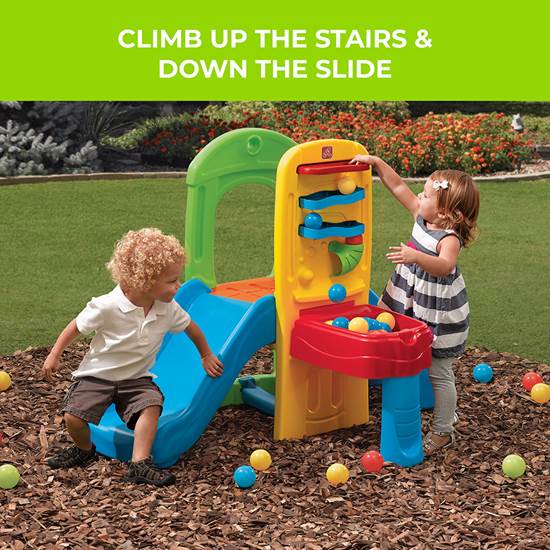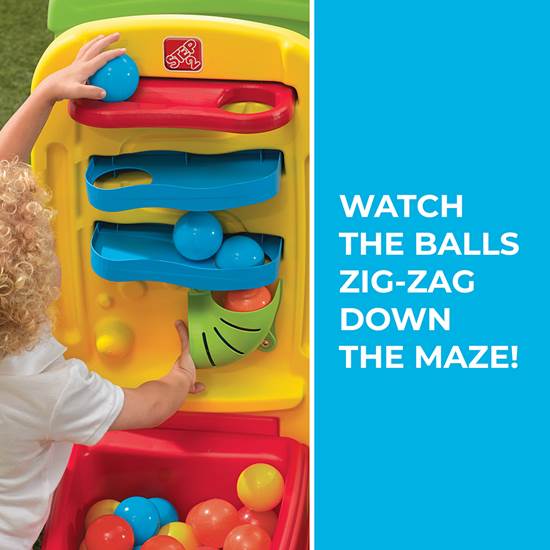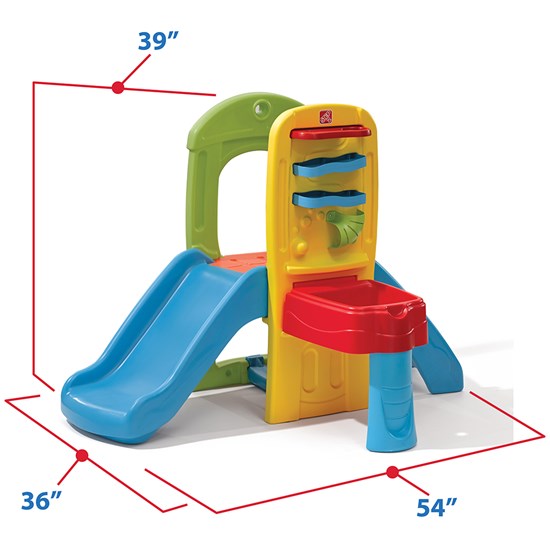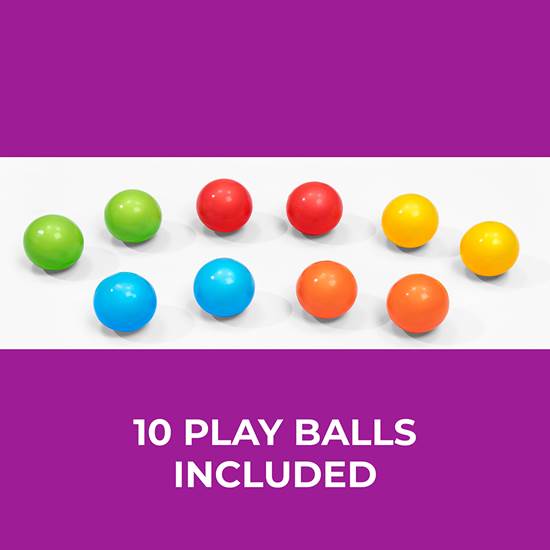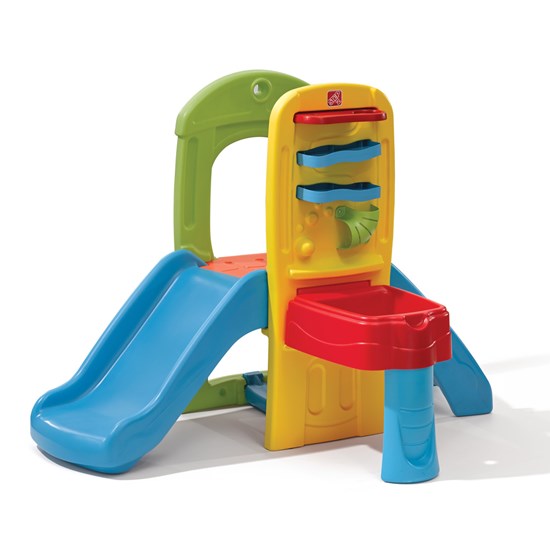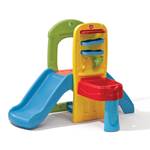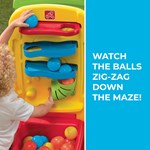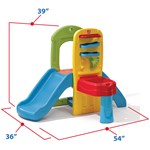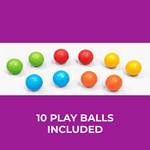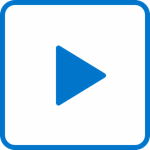 Play Ball Fun Climber™
In stock
$119.99 $109.99
+$12.99 shipping (via FedEx)
IS THIS A GIFT? DON'T SPOIL THE SURPRISE!
This item ships with an image of the product on its outer packaging.
Rated 4 out of 5
by
Wisconsin Mom
from
Pretty good product with one major flaw
Overall our 11 month old has loved this slide and playing with the balls. However, there is one massive design flaw - the huge hole in the green piece. Why in the world would you have a hole big for small children to easily completely fall through to the ground below. It makes no sense. I should have realized that when I bought it but being a first time mom I didn't notice until we put it together. Putting it together was easy and quick. It is lightweight and slips around a little bit, but that was expected. We got it on sale for less than $100 i cluding shipping. So not a bad deal and our girl will use it a lot indoors and outdoors. However, I need to find a way to deal with the huge hole before she falls out of it and seriously hurts herself.
Date published: 2019-05-03
Rated 4 out of 5
by
JLDay0721
from
Favorite slide!
My daughter got this for her first birthday. She was walking at 9 months so this slide was perfect! Plus she loves balls and water. We have it outside and it has held up well except some of the balls. They aren't very well made and the red faded after 1 day outside. We used it in the baby pool and with a sprinkler as well. Lots of fun!! She loves this slide! Her birthday was in November so she used it indoors all of winter and it isn't that big. I didn't think it took up much space. This will be our 2nd summer with it and we now have a 2 year old and 1 year old. It'll get lots of use!!
Date published: 2018-01-09
Rated 5 out of 5
by
Walker707
from
Great backyard toy!
I purchased this climber for my 16-month old granddaughter to play on in her backyard. She can climb the steps and go down the slide, and has had fun with the balls. The product was relatively easy to assemble, but do pay attention to the different lengths of the screws. The balls themselves are flimsy; I don't expect them to last very long. The climber, however, is sturdy and should provide a summer of fun! It is the right size for an active 16-month-old to use with adult supervision. A child who is 3 or 4 years old might want something larger to play on.
Date published: 2015-05-05
Rated 1 out of 5
by
Anonymous
from
Play ball fun climber
One of the screw holes was stripped/enlarged. Had to wrap screw to get seal. Tops of all screws are rough and can cut skin. Flimsy and not rugged construction. Baby is 18 months old so ok but no way will last till 4 yr old with quality or construction. Little tikes slide is only 49.88 at Walmart. I feel like I paid $100 for ball toy and got a flimsy slide. So very disappointed!!!
Date published: 2020-05-02
Rated 5 out of 5
by
Sandra
from
Climber for littles
This climber was easy to put together, no problem at all. It was a bit shorter than expected but that's ok for the 2 year old - she loved it. She's 34" tall and the slide is supposed to be 31" long, I think she might use this climber for a year before she outgrows it. The ball drop wall is an entertaining feature - you can put water in the basin and allow the child to splash without getting too wet.
Date published: 2020-06-02
Rated 3 out of 5
by
Gramma Potter
from
Cute and sturdy, but.....
This is a very cute and slide and play table. That being said, it was extremely difficult to assemble. The directions, are for the most part, pictures. Pictures are great, but some definitely do need explaining (like turning the unit upside down to place screws). Also, screw points need, at least a dent, if not a starting hole to make it slightly easier to place the screws.
Date published: 2016-03-18
Rated 5 out of 5
by
Anonymous
from
Exceptional Experience
I purchased the Play Ball Climber for my granddaughters first birthday and she loves it!!! This is a quality toy and I was so pleased with the shipping expense being reasonable and quick!!! I also felt as though this company was paying close attention to detail as they repeatedly warned that the picture of the item would be exposed if the gift was to be a surprise not to be ruined! Not that a one year old would be aware but older children may be! I'm looking forward to Christmas shopping with Step 2!
Date published: 2016-11-09
Rated 5 out of 5
by
xoMOMof3
from
A big hit!!!
Although it says for ages 1 1/2 to 4 I purchased this for my one year old climber! (Of course I stand right there with my hands around her ready to catch if needed.) She LOVES this! She can easily climb up the stairs on her own. The open "window" part (opposite the ball wall) is a concern for her falling off but I'm sure as she gets older this will not be an issue. Probably why the age suggestion isn't for 1 year olds.She LOVES the balls too! I'm very happy I purchased this.
Date published: 2014-05-08
Is this item going to be restocked or will you not be selling anymore
Thank you for contacting Step2. We run products per a forecasted schedule and order projections from our retailers. Usually products are back in stock within two weeks at Step2. Retailers can take longer due to shipments and logistics. Please continue to check our website and retailer websites daily or periodically for availability. We apologize!
Date published: 2021-03-10
The step2 ball climber is currently out of stock. What is the eta for the product being available again?
We do not have an ETA as to when the Play Ball Fun Climber will be available.
Date published: 2021-02-24
Does it take standard size ball pit balls?
The play balls of the Play Ball Fun Climber™ are 2 inches in diameter.
Date published: 2020-12-11
I needed to unscrew and remove the ball table part to get it through the door when we moved. Can it be reattached? And how?
Please contact our Consumer Service Specialists at 1-800-347-8372 Monday through Friday, 8AM -5PM Eastern Standard Time and we will be happy to help you.
Date published: 2020-11-13
does the ball pit have a drain to remove water after water play
Yes it does.
Date published: 2020-07-29
How can I keep the secure or weigh the set down so that it doesn't slide across the lawn or floor?
Please contact our Consumer Service Specialists at 1-800-347-8372 Monday through Friday, 8AM -5PM Eastern Standard Time and we will be happy to help you.
Date published: 2019-08-29
How big & heavy is shipping box?
The Play Ball Fun Climber™ carton/box measures 20.5 x 16.25 x 38.25 inches and weighs 27 pounds.
Date published: 2019-08-23
What's the trick to install the blue bar to the larger two pieces? Picture shows using a hammer and piece of wood... this doesn't seem to be working!
Foot method is best and easiest!!!!
Date published: 2021-03-26