Whisper Ride II™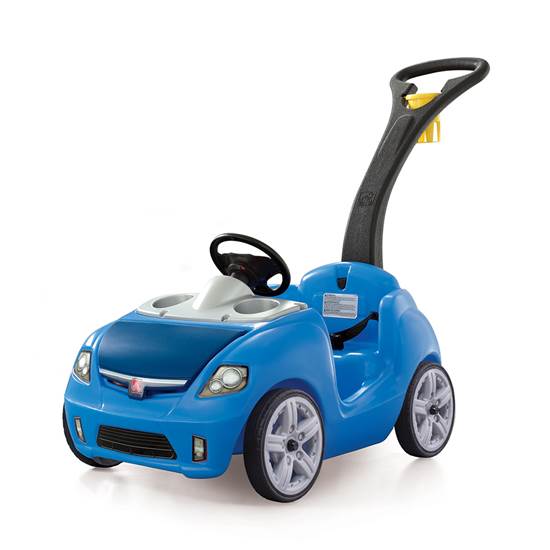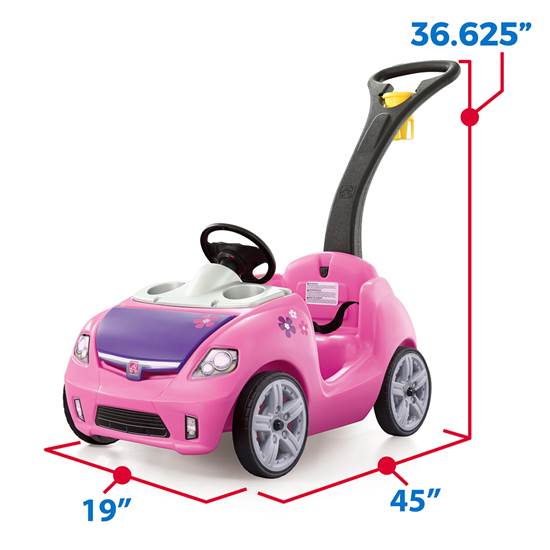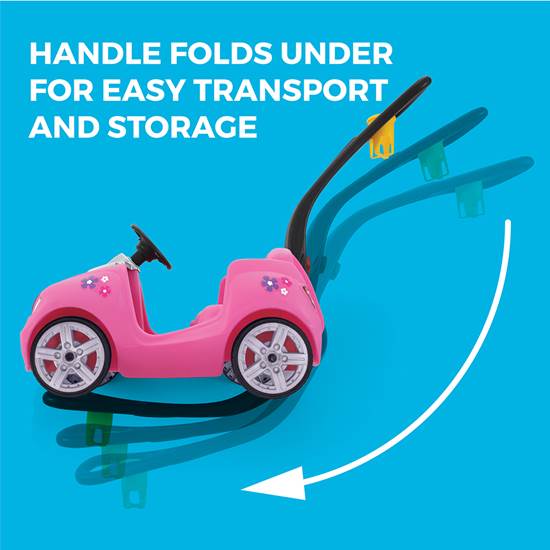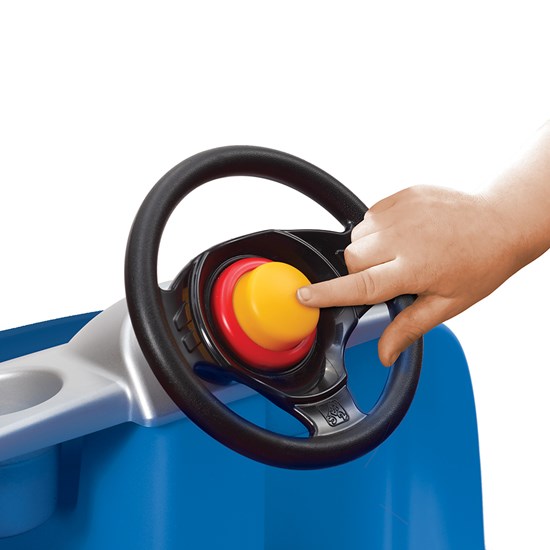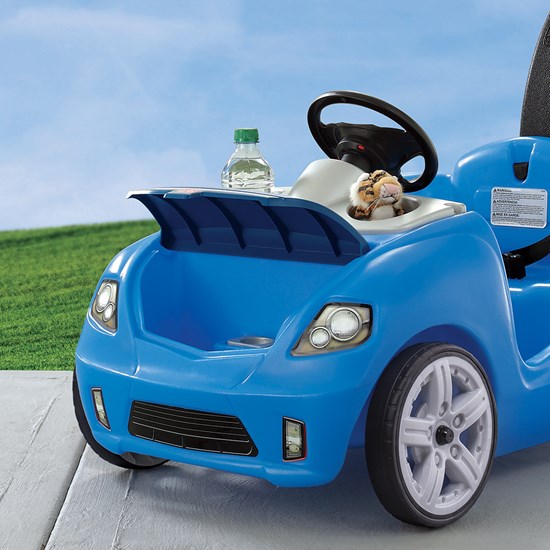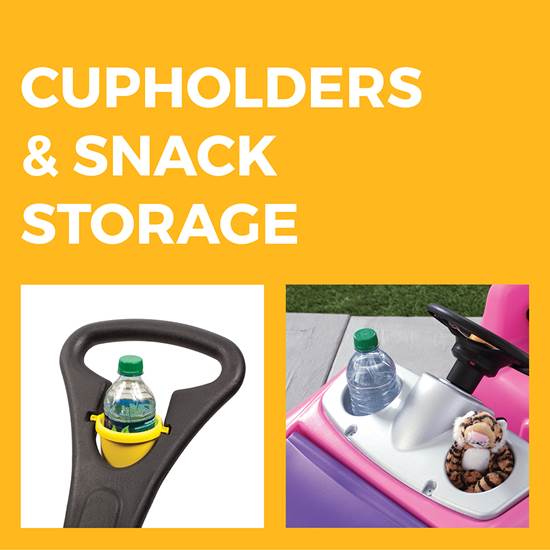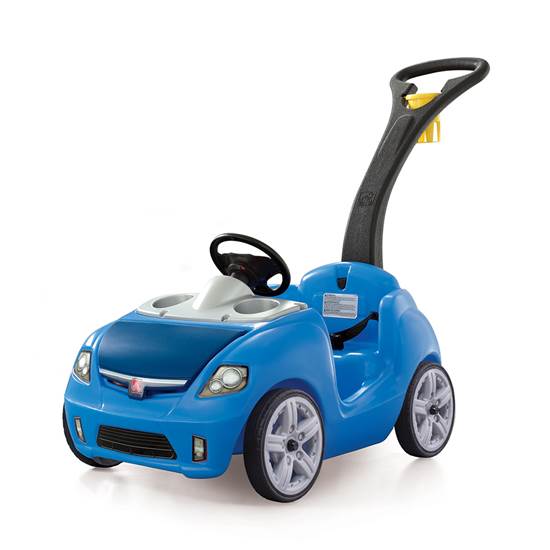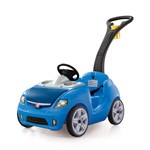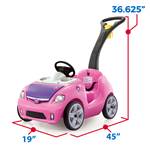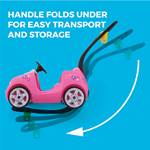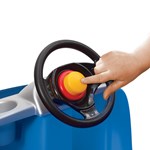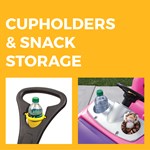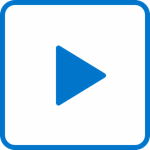 Whisper Ride II™
In stock
$79.99 $74.99
+$9.99 shipping (via FedEx)
IS THIS A GIFT? DON'T SPOIL THE SURPRISE!
This item ships with an image of the product on its outer packaging.
Rated 4 out of 5
by
Cage
from
From the guy who assembled it
I just assembled the thing, and I can tell you it doesn't seem to be something easily broken. I stood on it when attaching the handle and I weigh 195, there was a little give but considering the Max weight is 50 lbs, can't complain. Can't attest to the reviews regarding poor assembly directions because I wasn't supplied with them. 15 minutes and I was done. And concerning safety, as long as you don't send your kid down a hill solo, I don't see how a child could get hurt. I mean, there's this big handle, hold on to it and they aren't going to make it more than arm-length away.
Date published: 2014-06-04
Rated 5 out of 5
by
Lizette
from
Perfect Buggy!
We purchased this as an upgrade to the original Step 2 Buggy (Mom lost it so we purchased this as a replacement). I really like this in comparison to our first buggy. First, it is significantly bigger. I can see us using this for much longer. It is not as noisy as our first one. The wheels are different, and it is definitely smoother to manuever around. I have not had any issues with the steering wheel coming off, as other models have had. We've only been using this for over a month, but it feels pretty sturdy, and can confidently say that I am happy with the quality I have come to expect from Step 2. My daughter loves her Pink Whisper Ride II, and highly recommend it.
Date published: 2016-07-19
Rated 3 out of 5
by
Abbaji101
from
Great car
I really like the car that I bought for my daughter she has a lot of fun . My main issue is the fact that it's all made out of plastic and the steering wheel in the cupholder you would not fit in together. Also the instruction manual only had pictures it had no power in words so you had to guess on some parts. For how much the car is worth about 80 $90 I wish they would have spent a little bit more money on making the product even better when it came to the steering wheel and the cupholder because now the steering wheel is just falling off it doesn't stay in place and she just has to go on with the loose steering wheel.
Date published: 2019-03-31
Rated 1 out of 5
by
Anonymous
from
I would love to be able to use this car!
I ordered it for Christmas for my new grandson. It came incomplete, (no steering wheel)... I'm st waiting for the missing part. My daughter in law can't use it. There's nothing for him to hold onto. The steering wheel is a pretty important part to that car. Anyway, the customer service people got in touch with me and they were apologetic and said that they would take care of this issue. I still haven't heard anything yet though. Hopefully soon. Otherwise,,, I heard great things about this product. That's why I purchased it for my grandson. Personally I couldn't really tell you. Unfortunately, it can't be used yet.
Date published: 2017-01-03
Rated 5 out of 5
by
MichPachec11
from
Great First Ride On Toy
First let me say they could have done a little better with the directions on assembling the item. The pictures were not exactly very crisp. I would love more detail on the clarity of the pictures. Anyhow we did get this assembled and my daughter was practically jumping in it before we were completely done. She loves it and likes that she can "pretend" to steer. I think its very sturdy and at first thought I would be worried about her tilting to the side and falling out but that is not the case. she loves this more than any other toy. It is great to take on walks and the handle is the perfect length/size for just that. We have yet to fold the handle to take in our vehicle but I am excited to try this at the mall.
Date published: 2017-11-07
Rated 4 out of 5
by
Anonymous
from
Favorite Gift for Son's First Birthday
Son loves cars, and he isn't ready to pedal a tricycle yet so this works great for walks. His sister has her bike and he now has his car. He pretends to drive just like Mommy and Daddy.His sister, himself, and even us adults have places for our cups, and a small holder in the trunk for him to place items or us to store wallets and keys, or even items from the library, etc. Really frees up our hands.Plus, he tries observing his wheels or other things around him, as well as he has fallen asleep on an afterdinner walk before so luckily the car has a seatbelt!Haven't had it too long yet, but the one prior to this lasted through one other child and our own. Hoping this one is just as durable!
Date published: 2014-07-01
Rated 1 out of 5
by
Mayas Mama
from
Horrible Experience
When I took this out of the box, I couldn't help but feel disappointed in how flimsy the plastic was. I think my 30 lb two-year-old would have caved it in a day. I spent two full hours assembling this silly thing. Get to the last step, attaching the black handle, and the knob that engages the screw on the back of the car was about an inch too low to reach the screw. I tried several adjustments and no matter what, couldn't get the dang knob to engage the screw so the handle would be fixed. I'm returning this hunk of junk and I suggest anybody considering buying this thing buy it used. It will already be assembled and you will be paying what it's worth, $5-$10 worth of cheap, flimsy plastic.
Date published: 2014-06-07
Rated 4 out of 5
by
Fancie Nancy
from
My son loves his
I bought this item cause my son would go crazy when he saw other kids with one of these. It was almost embarrassing cause he would get into it. Then I would have to peel him out of it with him kicking and screaming. I then knew I had to get one. We got it assembled it and went to the zoo. He sat in it longer than he would have in his stroller. And it was easy to take him in and out to see the animals. The horn was a lot of fun for him. BTW, my son is 22 months old.
Date published: 2016-03-15
I can't seem to find the link to buy the pink car?
Click on the age 0-2 box. The car is just down a bit. 
Date published: 2021-07-05
Is there an umbrella available for the step2 whisper ride
Can't tell if this has posted. No umbrella. She wears long sleeves and a spf 50 wide brim hat. 
Date published: 2021-04-01
What can I do if I overtighten part 31? How can I remove it off?
You can use a pair of vice grips and a little cooking oil. Put the cooking oil at bottom of area where it is screwed in then grab with vice grips and turn.
Date published: 2021-01-19
What is the difference between this car and the sportster
The Easy Steer Sportster™ features a retractable caster wheel provides 360-degree turning capability where necessary.
Date published: 2020-12-11
Is there somewhere we can purchase replacement parts? My niece loves this car but the screw fell out of the handle and we can find it and now we can no longer use the car. :(
I don't think you can but soon enough she will ride by herself. You don't need the handle for long.
Date published: 2020-11-15
While turning over the car to dump rain water out, the steering wheel broke off, I see that it can be replaced, can I but the steering wheel and parts holding it onto the whisper ii riding car
Replacement parts and decals can be ordered by calling our Customer Service team at 1-800-347-8372, Monday - Friday, 8:00 am - 11:00 am and 12:00 pm - 5:00 pm EST. Please have your product close by during your call so that we may quickly assist you to answer your question, find a resolution and or provide product or part pricing and lead-time(s).
Date published: 2020-09-11
It won't let me pick pink!
The Whisper Ride Buggy II is currently on back order. We suggest checking back at the end of August.
Date published: 2020-08-18
I am trying to purchase a blue whisper ride 2, I only see a pink on the website. Can you please send me a link to my email? His Birthday is next week and I really think he would love it!
The Whisper Ride II™ is now available in blue.
Date published: 2020-08-07